Welcome to
Arima Gyoen.
Arima Gyoen started in 1946 as a little ryokan (Japanese style inn) in Arima Onsen.
Five attractions of Arima Gyoen welcome you.
We strive every day to make your stay in historic Arima Onsen as comfortable as possible.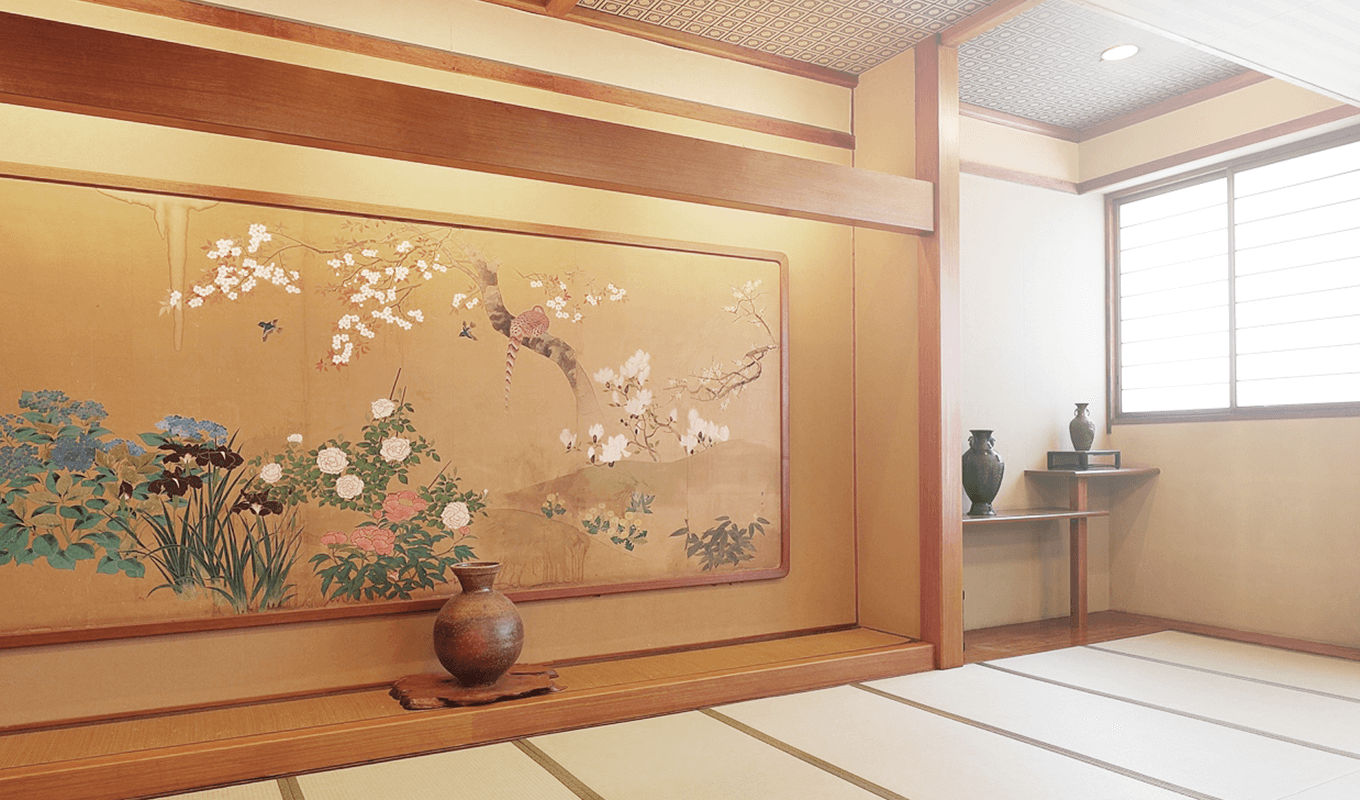 Onsen / Hot Spring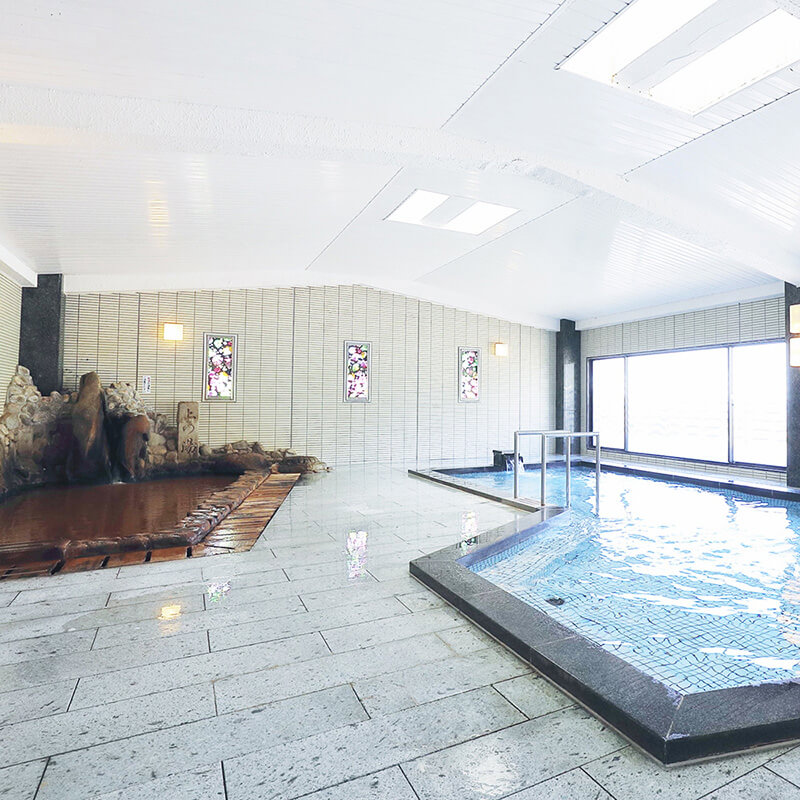 Arima Onsen is listed as one of the "three oldest Japanese hot springs" and "three greatest Japanese hot springs"
Arima Gyoen is one of a few inns in Arima Onsen where you can enjoy two types of hot springs: kinsen (bronze color), and ginsen (no color).
more
Meals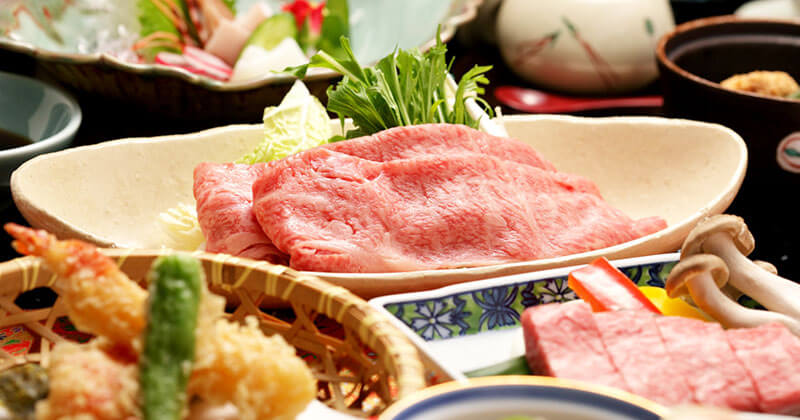 Arima Gyoen was the first inn in Arima Onsen to be authorized as a designated Kobe beef provider. You can be assured with the safety of our Kobe beef.
more
Location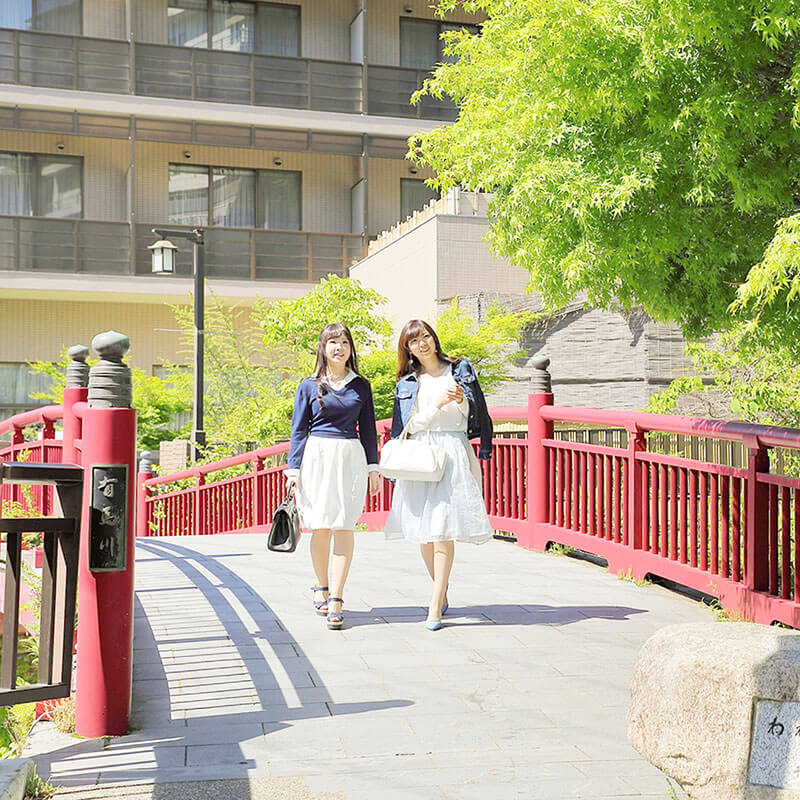 Only a minute from the Arima Onsen hot spring district Ideal as a base for sightseeing
more
Guest Rooms
Arima gyoen consists of three buildings,
the main building along the Arima river,
the annex overlooks Arima's town,
the Fuyou sansou is luxury building beside the mountain.
We have 6-type-guest rooms.Please choose a guest room for your purpose!
more
Free Wi-Fi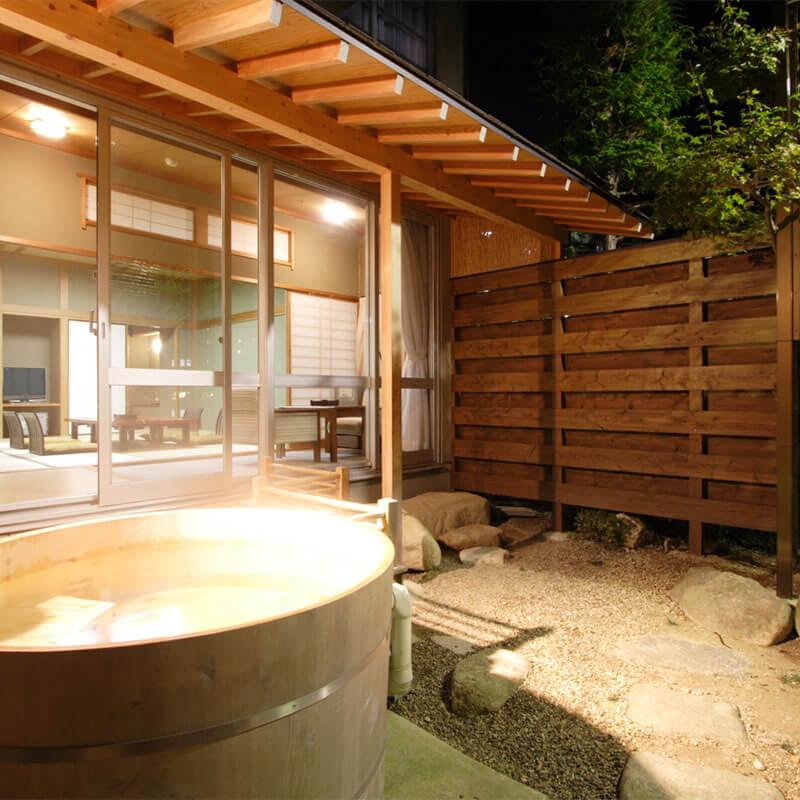 Fuyou-SansouLuxury Japanese roomwith private open-air hotspring
(named "Ginsen") bath
Authentic Japanese guest rooms with open-air hinoki (cypress) bathtubs set in small gardens
more